6 tags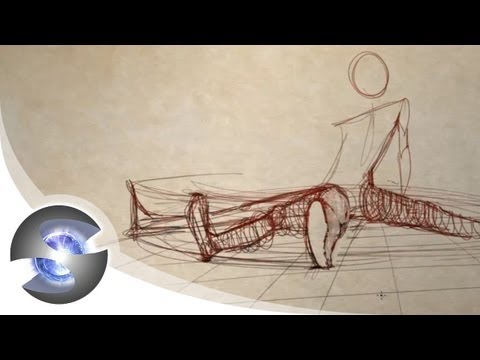 5 tags
Character Design References (characterdesigh) →
briannacherrygarcia: crispy-ghee: Character Design is using Pinterest, an online pinboard to collect and share what inspires you. DEAR TIM I HAVE CONCEPTS TO COMPLETE DUE IN AN HOUR WHY DID YOU LINK THIS THIS IS THE MOST DISTRACTING THING YOU COULD'VE LINKED CLICK IT FOR THE LOVE OF GOD CLICK IT.
6 tags
2 tags
5 tags
5 tags
3 tags
3 tags
3 tags
5 tags
3 tags
5 tags
3 tags
: Geographically Speaking: Tips on Naming Places →
writingbox: If you're creating your own landscape, you will need names for your towns, cities, streets, lakes, mountain ranges, roads, countries… So how do you go about naming these? Every place in your world will have a history, and names often spring from that history, changing and adapting over time. Some pointers: Towns are often named after the rivers they are built on (every community...
6 tags
1 tag
3 tags
: How to Write a Fight Scene (Rebloggable Version) →
writeworld: Admin Note: This post is a rebloggable copy of our page on fight scenes. The page is being phased out, so from now on all updates will be made on this post and not on the page.  Among the typically difficult scenes writers face in their stories, the fight scene definitely ranks high on the list. Below you will find several resources with tips for writing a good fight scene. Action...
3 tags
5 tags
4 tags
5 tags
4 tags
3 tags
Creating Fictional Characters →
writeworld: by Lillie Several years ago, I taught classes in fiction-writing at a continuing education program for senior citizens. I've decided to turn my outlines and notes on these classes into several series about writing fiction. Creating Fictional Characters—Part 1: Characters Are Story People Creating Fictional Characters—Part 2: Finding and Creating Characters Creating Fictional...
4 tags
2 tags
3 tags
5 tags
1 tag
1 tag
On Writing LGBTQ* Characters
missturdle: A list of links that folks can add to! This was requested as a follow-up to Writing Characters of Color. Please be forewarned: I apologize in advance if I link to something that turns out to be wrong, or unhelpful. I try to skim everything to make sure it's a good resource, but I don't have the time or means to read every single thing word for word before I post this list. Please let...
1 tag
Using Real Psychology in Your Writing
What Will Your Character Do When Disaster Strikes? by Carolyn Kaufman, PsyD Characterization and Conflict: Using Psychological Tests to Improve Your Writing by Carolyn Kaufman, PsyD Gathering Information from Characters: Types of Questions by JJ Cooper  Using Body Language in Writing by JJ Cooper Body Language Cheat Sheet by Carolyn Kaufman, PsyD USING ARCHETYPES IN YOUR STORIES A Primer on...
5 tags
1 tag
Some Writing Prompt Generators
needlekind: Serendipity (names, places, mapbuilding, etc.) Quick Story Idea Full Story Idea Writing Challenges General Character Quick Character really just all of Seventh Sanctum RPGesque generators Writing Prompts Inspiration Finder Story Arc Fantasy Story Situaton Adventure Chaotic Shiny is just really good in general Random Plot 
2 tags
5 tags
1 tag
5 tags
3 tags
5 tags
8 tags
Link link
wulfsaga: A treasure from /ic/ i'll write this down here so i didnt forget… Collaborative drawing tools : http://py-bot.com/apps/flockmod.swf http://colorillo.com/ http://www.iscribble.net/draw.html http://www.manga-youkai.com/pchat http://artgrounds.com/sketcher.do?action=applet&room=0 http://w5.oroti.net/~ruhh/scratchpad/index.html Small art-related forums (or something, anyway...
5 tags
4 tags
4 tags
3 tags
4 tags
3 tags
4 tags
6 tags
kowareta: Art Link Megapost ArtsyPoses - Relatively new, but very cool. The 30 second drawing tool seems to be glitching a little but that could be my computer being a dumb. Lots of unique poses and they're looking to expand to other body types (if you read the FAQ they even said there are too many fit models). PoseManiacs - Everybody knows this one! Great poses, you can interact with them...
4 tags
2 tags
Kurt Vonnegut's 8 rules for writing a short story →
Here are Vonnegut's eight rules for writing a short story: Use the time of a total stranger in such a way that he or she will not feel the time was wasted. Give the reader at least one character he or she can root for. Every character should want something, even if it is only a glass of water. Every sentence must do one of two things — reveal character or advance the action. Start as close...
3 tags
4 tags